Welcome to the website of VATSIM Germany, the Virtual Area Control Center for Germany on the VATSIM network. On these pages you will find info on how to become a controller within our vACC, or how to find and use all necessary information about flying in the vACC Germany area.

VATSIM Germany is part of the VATSIM Europe Division, which on its turn together with VATSIM UK and VATSIM Russia forms the VATSIM Europe Region. Alltogether they are a part of the global VATSIM network, which provides ATC services over the internet free of charge to pilots connected to this network using their flight simulator.

Enjoy your stay in German airspace!

Your staff of VATSIM Germany

---
New Chief and Deputy NAV - 2015/06/09 (Adam Trzcinski)
Welcome to Arne Hunsdiek and Stefan Minke as Chief NAV and Deputy NAV VATSIM Germany. They have taken over the department earlier this month and are eager to get to work. Good luck, guys!

-> http://board.vacc-sag.org/21/58090/
Donation Drive 2015 - 2015/05/30 (Adam Trzcinski)
VATSIM Germany needs your help! Help us maintain the services we currently provide, such as TeamSpeak, Forums, Statistics and many more. Every Euro helps!
-> http://board.vacc-sag.org/21/58040/
New ATC-TD Training Video: Military Formations - 2015/04/27 (Adam Trzcinski)
Our ATC-TD has released a new training video, this time about military formation flights.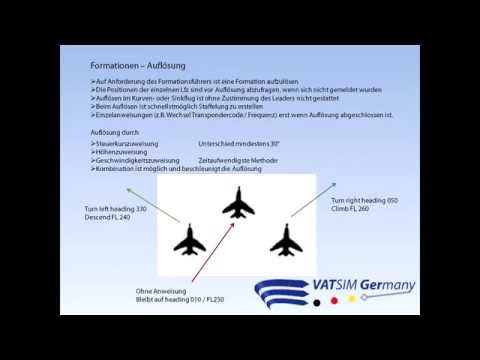 -> http://board.vacc-sag.org/14/57495/
- 2014/04/08 (Jochen Herlitz)
Bank details for VATSIM Germany Donations have changed - 2014/03/17 (Adam Trzcinski)
Dear Donors,

Our current account holder Dieter has requested to be relieved from his duties, as he has been running our funds for over 8 years. Thank you Dieter, for your outstanding commitment!

With the new account holder Adam, we had to change the bank details for the account. Please review the forum post for full details!

-> http://board.vacc-sag.org/130/44970/page4/#post720660
VATSIM and vACC Germany passwords - 2008/10/29 (Kai Klingenberg)
For safety reasons, we would like to remind all vACC Germany members that any password (for the use of SAG or VATSIM) shall be kept private and secret. No staff member will ask anyone for a password. In the event of that, please do not give your password, but save the complete conversation and provide it to the respective authorities (VATGER1, webmaster etc.) to enable us to identify the responsible person.

->
Station

From

Until

- - - - - - 2015-07-07 - - - - - -

EDDK_DEL

17:00

19:00

EDDK_TWR

17:00

20:30

EDDK_GND

17:00

21:00

EDDK_APP

17:30

21:00

EDDS_TWR

09:00

12:30

Times in UTC
24 Hours forecast
| | |
| --- | --- |
| Name | IP |
| BRAZIL | 181.41.210.178 |
| EUROPE-CC | 5.9.155.43 |
| EUROPE-CE | 212.67.73.150 |
| EUROPE-W | 46.252.186.105 |
| OCEANIA | 180.200.247.40 |
| SINGAPORE | 128.199.91.34 |
| UK1 | 178.79.154.95 |
| USA-C | 198.58.118.229 |
| USA-E | 97.107.135.245 |
| USA-W | 50.116.3.203 |